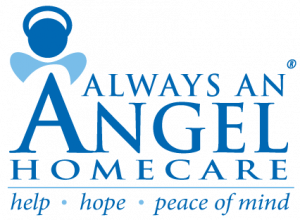 FOR IMMEDIATE RELEASE…
CONTACT:          Stephen J. Velichko
Always An Angel Franchising, Inc.
(302) 275-5003
franchising@alwaysanangelhomecare.com
Always An Angel Homecare Launches Franchising Initiative
June 25, 2018 Putnam Valley, NY –  Non-medical senior home care provider Always An Angel Homecare announces its registration as an approved Franchise opportunity.
Co-Founders Stephen J. Velichko (CEO) and Roberta L. Velichko (President) opened their senior homecare company, Always An Angel Homecare in September 2012. Through their faith based approach and lots of hard work their business has grown steadily. They made the strategic decision in Q4 of 2016 to begin the Franchising process and hired consulting firm The iFranchise Group, of Homewood, IL to assist in the preparation and Harold L. Kestenbaum, P.C., of Melville, NY for all legal filing.
In a statement from Mark Seibert, CEO for The iFranchise Group about Always An Angel Homecare, Mark states, "There are certain key elements we look for in a company's profile to help gauge their probability of success as a Franchisor. Sales, profit margins, a strategy for growth and something that differentiates them from their competitors. Always An Angel got check marks across the board. When I met with Steve and Roberta and three of their four children in our boardroom in Homewood, IL, they described their deep Christian faith as a cornerstone of their marriage, family and business. I knew immediately this was not something commonly found in the majority of business opportunities I assess. It is a true differentiator along with their deep commitment to help families that are searching for a company that can provide truly compassionate care for their loved ones."
Always An Angel CEO, Steve Velichko states, "Our strategy is to grow our brand from our current base of operations in Westchester and Putnam Counties in NY and expand regionally first in the Tri-State area to penetrate each new market from a position of strength. This will contribute to the competitive viability for each new franchisee territory."
"We seek franchise owners who will be fully committed to daily business operations. Ideal franchisee candidates should have business and staff management skills, and should display a genuine interest in providing compassionate care to clients and their families."
Always An Angel President, Roberta Velichko states, "Living under one's own rules is a key reason for staying in one's own home, with 42% of seniors choosing it as one of their top three considerations."
"Every day, countless families struggle with the question of how to help senior family members who need assistance caring for themselves at home. And, when the burden of helping their loved ones becomes overwhelming, those families need a place to turn."
"Our business model gives you an opportunity to provide flexible, at-home care solutions according to your clients' individual needs – while you operate an effective, service-oriented business. Franchisees will be granted a protected territory in which to operate their business."
"Always An Angel Homecare will provide every new Franchisee with a pre-opening training program at our corporate support center, including both classroom and hands-on training, lasting up to five days. In addition, a representative will provide up to two days of additional on-site training around the time of their business launch," states Steve Velichko. "We will also present them with a copy of our confidential operations manual to help run the business properly on a day-to-day basis."
"We support every franchise owner with an established brand, a history of service excellence, and time-tested operational systems. From technology to best practices in business, you will learn our approach to compassionate care and apply it to your local Always An Angel Homecare franchise business. You also will find out how to ensure your caregivers have a heart for seniors and the desire to deliver the quality care that our Always An Angel Homecare brand promises."
"We are dedicated to supporting you every step of the way. The tools and support we provide our franchise owners ensure from the start that you enjoy a deeply rewarding experience while you build a rewarding business."
"If you share our vision to bring comfort to those in need, it's time to take the next step. Secure your place with a compassionate organization that is primed for growth."
About Always An Angel Homecare
Since 2012, Always An Angel Homecare has been committed to providing an exceptional homecare experience, delivering quality non-medical services with loving-kindness to seniors in the comfort of their homes helping them to lead enhanced, dignified and independent lives.
We feel this is not just a business, it's a calling.  We take a thoughtful and compassionate approach to all our best practices and decisions looking through the eyes of our hearts. Partnering with families, together, we will navigate the stages of aging and illness.
We strive to make a positive difference in the lives of our clients, their families and our communities. We bring a message of help, hope and peace of mind with "An Angel in your Home".