If you're thinking about going into business for yourself and are looking into home care franchise opportunities as your way of doing that, good for you! Providing quality non-medical care to our nation's senior citizens is an admirable and rewarding way to make a living, and we ought to know — we've been doing it since 2012. But not everyone is cut out to be a franchisee, and not all of us are predisposed to caregiving. It's hard and important work that requires dedication and a desire to make a difference in the lives of others. But we know it's worth it. If you think it might be worth it, too, read on to find out a little more about what franchising is and what it means to partner with Always An Angel as a home care provider.
Franchising Means Less Guess Work
Starting a home care franchise business has many benefits that wouldn't otherwise be available to you if you began that business from scratch. Franchising in general takes a lot of the guesswork out of running a business because good franchise opportunities, like Always An Angel, are based on solid business models that facilitate set up and daily business operations.
That frees the franchisee up to concentrate on what's important — running their business — and in the case of Always An Angel, providing top-notch home care to people who need it most!
But franchising also means you'll have to adhere to the culture of the company and follow some corporate guidelines. So, if you're used to doing things your way the entire time, franchising may not be for you. But if you'd welcome the roadmap and guidance, and the idea of senior home care speaks to you, then you just might be a good fit for Always An Angel!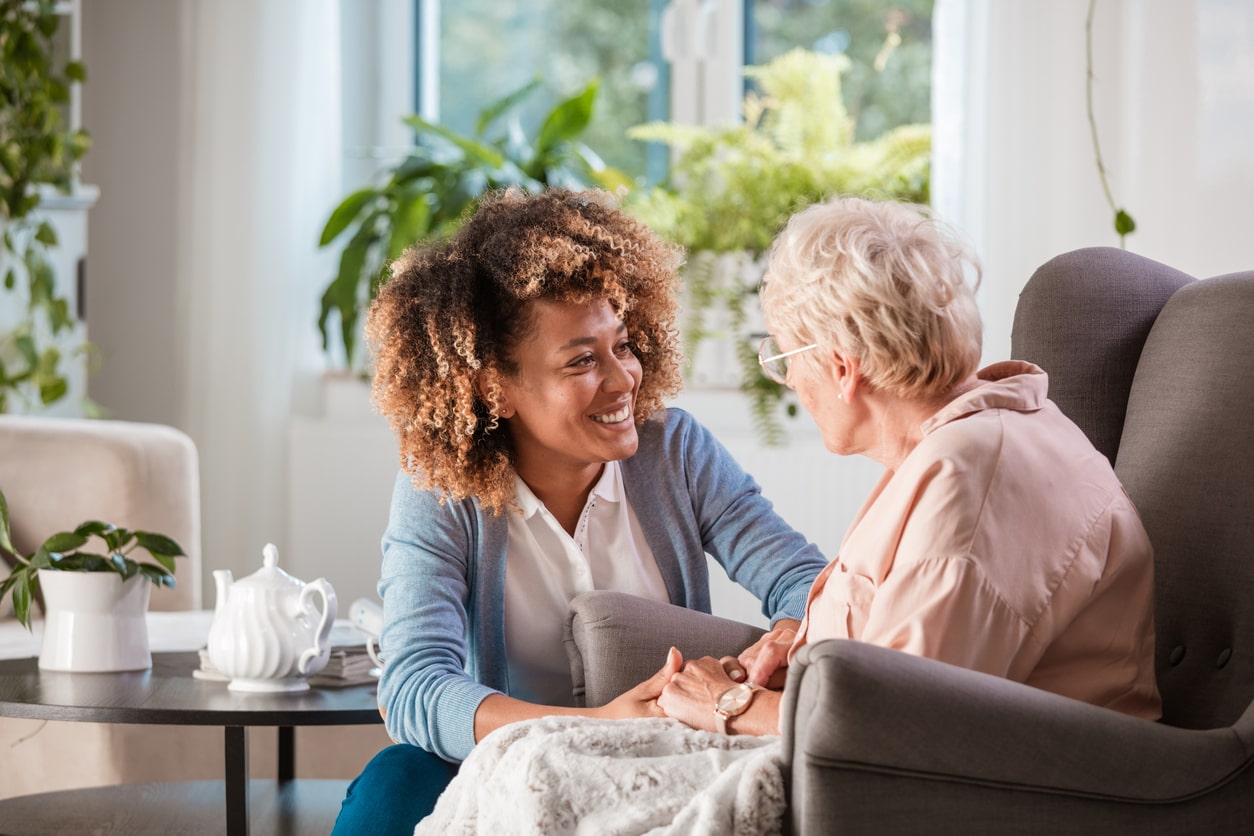 Franchising Can Mean Less Stress
Always An Angel is a faith-based home care franchise business that prides itself in offering world class, compassionate, and knowledgeable care to a growing body of our senior citizens, some of whom are at their most vulnerable. Because we take our work so seriously, we make sure that when you invest in our franchise family, you don't go it alone. We'll make sure you receive thorough training and support that includes proprietary manuals, pre-opening training, technology and software tools, and marketing materials that will help you get off on the right foot and continue moving toward success. In fact, it's that level of corporate involvement that appeals to so many healthcare-minded individuals who love the idea of being business owners but are uncomfortable with the idea of striking out on their own. With an Always An Angel franchise opportunity, you don't have to; you get the best of both worlds: pride of business ownership with unmatched corporate support. You'll be able to make a difference in the lives of others while enriching your own, knowing the Always An Angel team is there if you ever need us.
Our heart is in our work, and so it is for so many of our franchisees! If you think you'd be a good fit for a home care franchise opportunity, reach out to us today. We'd love to hear from you!